moved from freeshells.ch which is to be decommissioned.
Yu Itino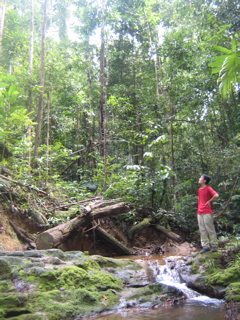 Borneo
Curriculum Vitae
Born on 1986.1.1
Borneo 1993.7–9
Borneo 1994.7–8
Boston 1994.8–1995.5
Borneo 1996.12–1997.1
Shiun Jr. High. 1998.4–1999.12
Horigane Jr. High. 2000.1–2001.3
Fukashi High. 2001.4–2004.3
Faculty of Science, Kyoto Univ. 2004.4–2006.3
Department of Physics (undergraduate), Kyoto Univ. 2006.4–2008.3
Nonlinear Dynamics Group, Kyoto Univ. 2008.4 to present
Academic Interests
deep understanding of RG (renormalization group) theory and OPE (operator product expansion)
universal aspect of steady state in low dimensional systems
structure of networks in ecosystem
humanity described in 20th century English literature
scientific approach to cognition of the world
difference between computing and thinking
almost all aspects of mathematics
a lot more...
Selected Publications
Article (ja)
Translation (en » ja)
"So you want to be a science writer?" 2008.7.25 [html]
"Richard Feynman and Bill Gates — An imaginary encounter" 2007.9.24 [html]
Note (en)
"On the Furutsu-Novikov-Donsker Formula" 2008.7 [pdf]
error